When you are real estate business, it's all about generating leads, getting top listings, and growing your sales. And to achieve that, you need a winning marketing strategy.
The main thing about real estate marketing is that it's constantly changing. Your last-year strategy won't necessarily work today, and one marketing way is never enough.
So what are the trending marketing strategies? Here are the 9 ideas for successful real estate marketing in 2022
Boost your social media presence
Nowadays is the place to be and where everyone at nowadays.
Post your listings on your social media profiles, and don't settle only on Facebook.
Use other social media networks like TikTok, Instagram, and Snapchat.
Diversify your content as much as possible. Photos and videos are the obvious way, but also use contests & polls, which help you gather more information and let your potential customers feel involved and express their opinions.
For example, ask them about their preferred home style:
It can also be one of the following:
Carpet or hardwood?
Marble or Granite?
Shower or Tub?
What type of flooring do you like the best?
It will do wonders for your marketing!
Hire a professional photographer
Studies show that 90% of homebuyers are the most important thing when deciding to view a property.
As the old saying goes: A picture is worth a thousand words, and good images are essential to leave a good last impression.
But don't do it on your own. Even if you have a good camera on your smartphone, it's not enough to make your listing stand out. Hire a professional photographer that will make the most out of the property.
Why hire a professional?
They have better cameras with better technology
They know how to capture the right angles
They can improve the quality after the short during pos-production
They know how to use lighting better, and they have the right equipment for that
Here's an example of amateur vs. professional photography:
(Credit: KMyersPhotography)
Remember – Good photos can make the difference between for sale and sold.
Use more video content
With the rise of social media networks, especially TikTok & Instagram, video is becoming more popular and influential in marketing, especially real estate.
Video marketing will help you increase your visibility, engage more with your audience and present yourself and your listings.
Here's an example of an excellent listing home tour:
Video marketing can come in many ways:
Use professional videos to feature your property facilities, interiors, and amenities.
Hire a drone expert, create a fly-through video, and show your property and the neighborhood – it will impress both your buyers and sellers.
Here's a great video that incorporates drone fly-through shots:
Go live on Facebook, Instagram, and TikTok and talk to your audience in real-time. It will put you in front of your audience and help you interact with them directly, build your brand and develop relationships – real estate is all about the people!
3D & virtual tours
Virtual home tours, especially after the pandemic, have become a popular way to showcase your property.
Allowing your potential customer to see your listing without getting out of the house will help you reach more people, even from distanced places.
People, especially in the USA, are moving across the country and can't fly or drive for hours every time they want to see a property, and virtual tours can be the solution for them.
Here's an example of a virtual tour using the Matterport camera
Only 40% of the agents are using virtual tours. Using the option can give you a considerable advantage and show your sellers that you mean business.
Use virtual home staging
In the same way, virtual home tours became popular because of the pandemic and virtual home staging.
It will allow your potential customer to see the property without investing in actual staging, furniture rentals, and renovations and can also show off possible renovations to the property.
Look at the before & after when using virtual home staging: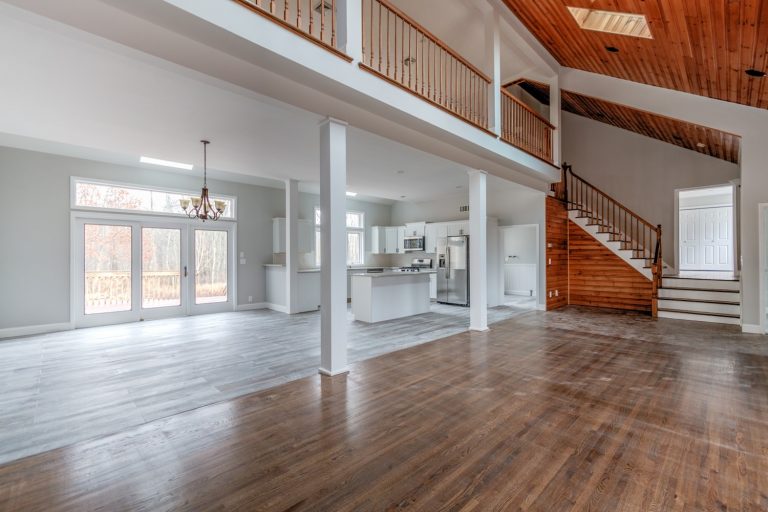 .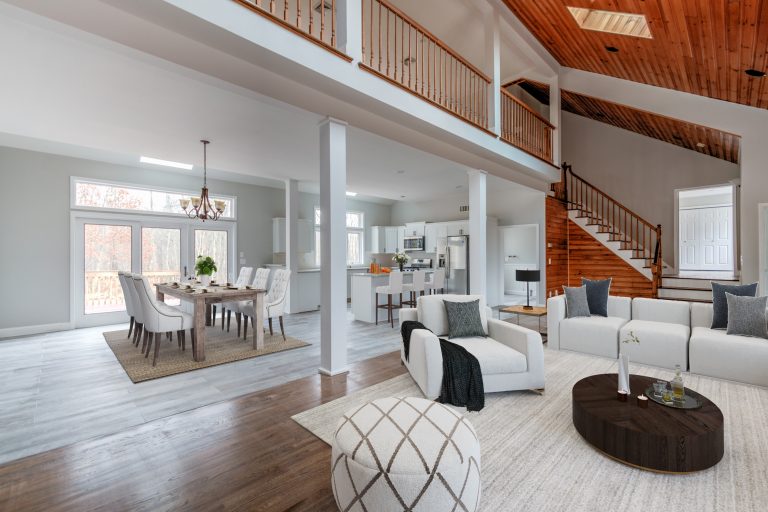 (Credit: Virtual Staging Lab )
Huge difference, and it's all virtual. No heavy lifting is needed!