House hunting is a stressful process. That's why you need to do yourself a favor and develop a few strategies that will make your experience exciting. One of the most efficient plans is to have a house hunting checklist. 
Having a checklist will make the matchmaking process easier for your agent too. Besides, you'll have a firm idea of what you want. Thus, you can view fewer house showings, save more time, and see what fits your needs best.
How Can You Create the Perfect House Hunting Checklist?
First of all, your house hunting checklist should be as thorough as possible. And the more details you can fill in, the easier it will be to find the right property. 
Secondly, keep your checklist clear. This way, you can organize your priorities better while nothing important gets overlooked. But that doesn't mean it has to be short. The longer the list, the easier it will be to scan through all those listed properties. 
Thirdly, make sure you can tell the difference between what you want and what you need. It's easy to get carried away, but prioritizing your needs is essential. Otherwise, you might end up buying a completely different house that you might not like.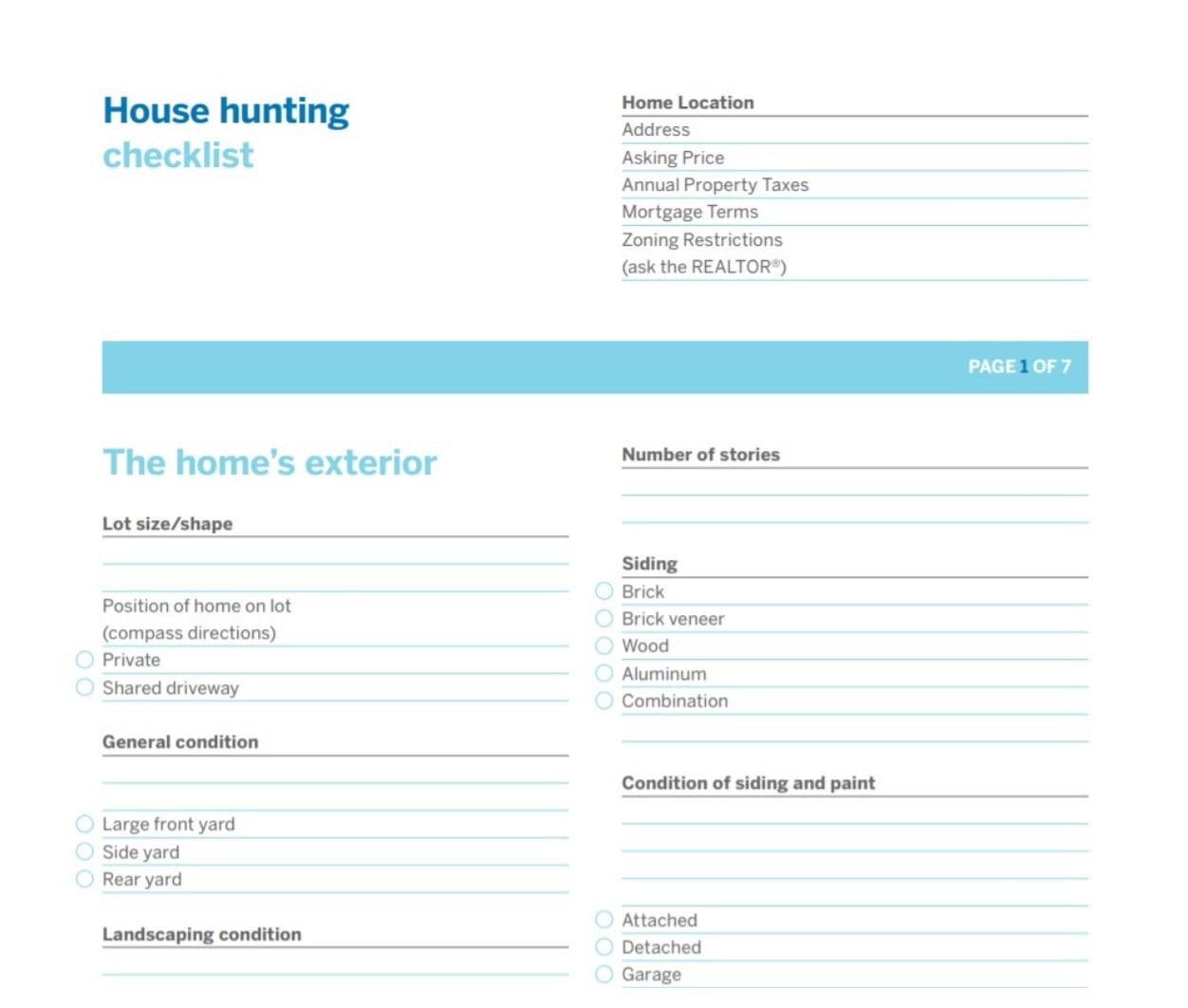 (Credit: The Canadian Real Estate Association. )
Here's the perfect house hunting checklist that can help you out with the whole process made by The Canadian Real Estate Association. 
With this 7-page guideline, you can compare house ratings and available properties efficiently.