Understanding your client's needs is crucial if you want to have a successful business. And this is true when it comes to real estate too. The buyer questionnaire is a good example of how you can help your clients find exactly what they want. 
A buyer questionnaire is a survey that your clients interested in buying property need to fill in. From background information to their financial situation, you'll need to know everything. This way, you'll understand what property fits their needs and wants.  
What are the advantages of creating a buyer questionnaire? 
You can create the perfect buyer profile. 

You'll know exactly what your customers are looking for.

It leaves the door open for negotiations and conversation.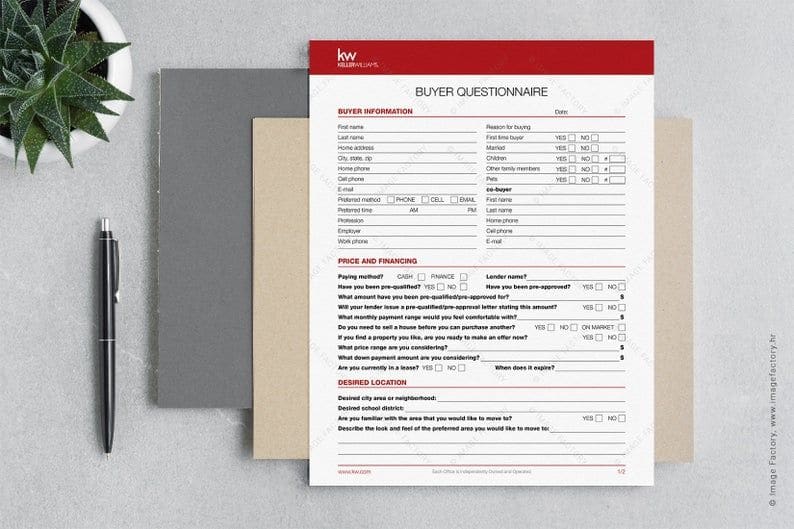 Questions You Can Include in Your Buyer Questionnaire
Do you have any special preferences that need to be considered?

Do you currently own your own home? 

When do you want to move in? 

What do you like and dislike about your home? 

Do you have children? 

Do you have pets? 

Have you arranged the financing yet?

Is there a specific part of the area that you prefer? 

Are you currently working with another real estate agent? 

What features are important to you – master bathroom, garage, basement? 
The more details your buyers can provide, the easier the matchmaking process will be. So keep in mind to come up with strategic, clear, and short questions for your customers!